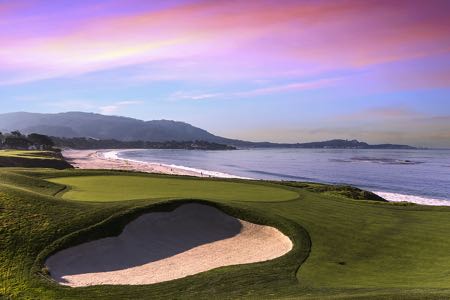 A golf course is just a golf course, right? Well, no. Unlike football and tennis, where each surface of its type is the same around the world, golf provides its players with a unique course for every tournament played. Links golf is a specific form of the game and indeed the oldest form.
Given the conditions often faced, it is not for the fair-weather golfer. In fact, it's long been said that many American players struggle to handle links golf in pro tournaments. To acknowledge this, many worldwide players tend to play the Scottish Open every year on the European Tour before taking the Open, which is one of the four majors.
Links Courses Explained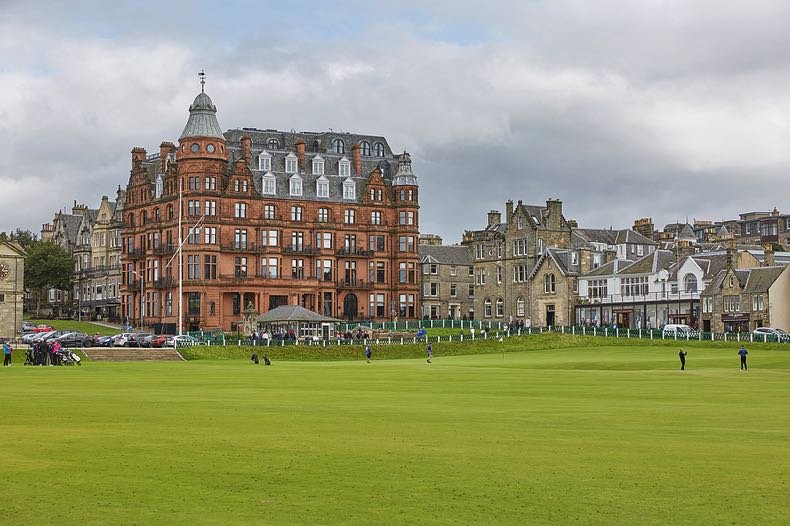 Links courses are the oldest style of golf course. They were developed in Scotland, as indeed was the game itself, with links courses popping up on the east coast in the 1500s. Links golf courses were traditionally built on coastland with the sand-based ground providing players with a firmer surface. Many simply see any coastal course as a links, but this is not strictly true.
The Old English word hlinc basically means "rising ground or ridge". This is where the word links comes from. We see this not only in golf, but also in other areas, such as the links at Whitley Bay in the north-east of England.
Despite the plural sound, a links can be a single area near the coast. A links course therefore can be one golf course, not just a series of golf courses, such as those at St Andrews. In Scottish English, links land is categorised as being dune land. The dunes provide undulations and sandy ground. The soil type and the undulations make for a very different type of golf than that played on parkland courses, for example.
With this, firm ground is normal for a links course. These courses are also naturally windier, which contributes to the firm nature of the turf. Links courses are seen therefore to favour a running game. The ball can be played to land and then run, rather than the modern power hitters taking an advantage by simply going for length. The accuracy needed in going for broke towards a green can be wiped out in links conditions.
Links players often play to land a ball before a green and then allow it to run up towards the flag. All links courses are on or near the coastline. Nowadays, every course near the coast is called links by certain people within the sport but this isn't completely true. Certain design elements are needed in order for a course to be considered a links. The sand and soil, undulations and other characteristics are needed in order for a true links course to be given the title.
As long as a course is near the coast and is built on dunes, it will generally be considered to be a dunes course. There are traditionally very few trees, often none in fact, and nothing much in the way of water hazards, which are often placed deliberately on other types of course designs.
How to Play a Links Course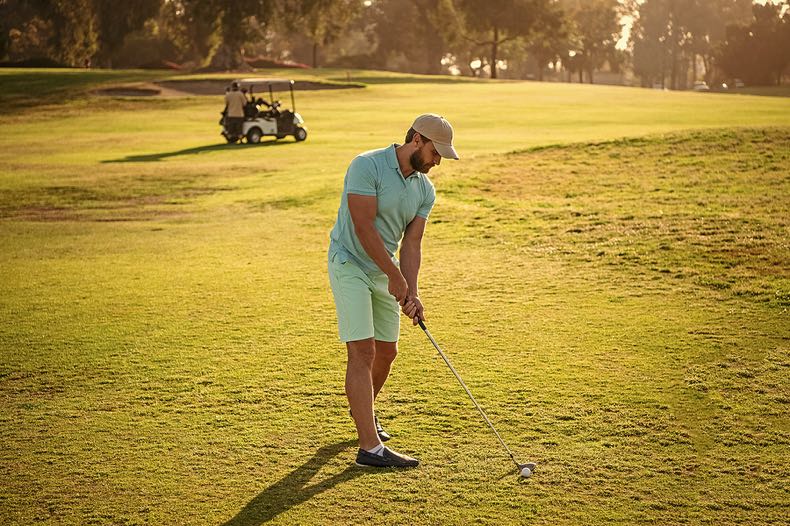 Links courses are unique. Every layout is different and naturally so, not just by human design. They require a very specific type of play. There are two very basic things to remember when considering how to approach a links course. One is the layout/undulations of the course. Each one will present a major challenge. While this will never change with any links course in question, the second factor will and that is weather.
You may get a beautiful, calm and sunny day for your links around and so the topography of the course is all you have to worry about. The very coastal nature of a links course however often makes them vulnerable to sharp wins and heavy rainfall which gives players a whole new thing to think about. Generally speaking, pros talk about needing to remain controlled when playing links golf. Hazards are everywhere including from the weather gods. They often play their shots low, using the running game to allow their shots to skip onto greens. This is favoured over using power and backspin. Keeping your shots out of the wind is key.
On top of tall this, links rounds sometimes have a bit of a two-halves feel about them which requires a player to adapt after nine holes. Many such courses have a front nine heading one way along the coastline and a back nine coming in the other way. This means getting used to weather conditions and wind direction for half of the round, before adapting to the opposite on the way home.
Famous Links Golf Courses
These are some of the most famous links courses revered around the world.
| Course | Location | Notes |
| --- | --- | --- |
| Carnoustie | Carnoustie, Angus, Scotland | Three courses, Open Championship host |
| Muirfield | Gullane, East Lothian, Scotland | Open Championship host |
| Pebble Beach | Monterey, California, USA | US Open and PGA Championship host |
| Portstewart | Portstewart, County Londonderry, Northern Ireland | Many pro tournaments hosted |
| Renaissance Club | North Berwick, Scotland | Scottish Open host |
| Royal Birkdale | Southport, Merseyside, England | Open Championship host |
| Royal Dublin | Bull Island, County Dublin, Ireland | Many-times Irish Open host |
| Royal Liverpool | Hoylake, Merseyside, England | Open Championship host |
| Royal Lytham & St Annes | Lytham St Annes, Lancashire, England | Open Championship host |
| Royal Portrush | Portrush, County Antrim, Northern Ireland | Many pro tournaments hosted. |
| Royal St George's | Sandwich, Kent, England | Open Championship host |
| Royal Troon | Troon, Ayrshire, Scotland | Old Course and Portland Course, Open Championship host |
| St Andrews | St Andrews, Fife, Scotland | Several courses including the Old Course, host of many tournaments including the Open Championship; The most famous course in the world |
| Turnberry | Turnberry, Ayrshire, Scotland | Three courses, Open Championship host |
| Whistling Straits | Haven, Wisconsin, USA | PGA Championship & Ryder Cup host |