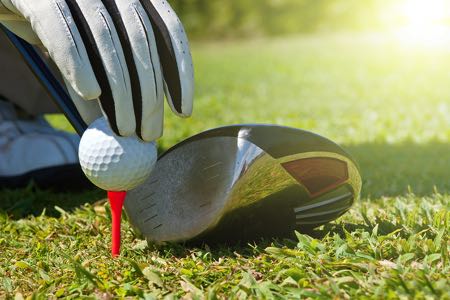 Golf is an historic sport full of tradition. The game itself goes all the way back to 15th century Scotland, and some of its famous terminology has a fascinating history of its own. That includes the terms bogey, par, birdie, eagle and albatross.
While bogey and par were terms that were important to the development of the handicap system in golf and the basic rules were set in Scotland, the terms bogey, birdie and eagle come from the USA. Given that an eagle is better than a birdie, the score was named this due to an eagle simply being a large bird. But, what actually is an eagle in golf?
Scoring an Eagle
Essentially then, an eagle is a score of two shots under par on a given hole. The term can be used at any time when a golfer completes the hole in two shots less than par:
Par 5 – A birdie is when a golfer finishes the hole in 3 shots. This is easily the most common form of an eagle since par 5s are longer holes and many modern golfers reach the green in two shots.
Par 4 – This is rare in major tournament play, but some scratch golfers and pros make shorter par 4 greens at local courses right from the tee, meaning that can put for a 2, which in this case, would be an eagle. Some golfers make an eagle on a par 4 by virtue of chipping in their second shot from off the green.
Par 3 – This would require a "hole in one", which is the only term that would be used though scoring right from the tee on a par 3 would still essentially be an eagle.
In a close tournament or match, every score one shot under or over par can make a massive difference to the result. Scoring an eagle therefore is a huge deal but part of the glamour comes from its name, not just from the fact that going two under on one hole gives a player a big advantage.
How Hard Is It to Hit an Eagle?
The difficulty attached to hitting an eagle is really dependent on both the player and the length of the hole being played. On a par 3, for example, it's very difficult. While these are the shortest holes, it takes one shot right from the tee covering anywhere from 90 to 200 yards, which means getting the ball to bounce in requires a lot of luck.
It's slightly easier on a par 4. A par 4 may even have a green that is "drivable", or reachable from the tee on the first shot. If a golfer gets to the green in one, he has a putt for an eagle, which makes it eminently makable. Even if the green hasn't been driven from the tee, the ball may very well be close to it and so a small chip shot or pitch may bring the hole fairly accurately within range. This is easier than on a par 3 for sure, but still a rarity.
Par 5s are where the vast majority of successful eagles are made. The chances of an eagle are much greater here as many such greens can be made in 2 shots by a lot of modern golfers, meaning opportunities for an eagle putt. Again, even if the green couldn't be reached in two, it may not be far away and so an accurate chip or pitch could end up being an eagle with some luck. Many golfers talk about having made very few hole-in-ones, some have never achieved it in fact, though they cannot count the number of eagles they've made. This will be over the course of an entire golfing career however and sometimes on easier courses and shorter holes.
The Most Eagles in a Single Round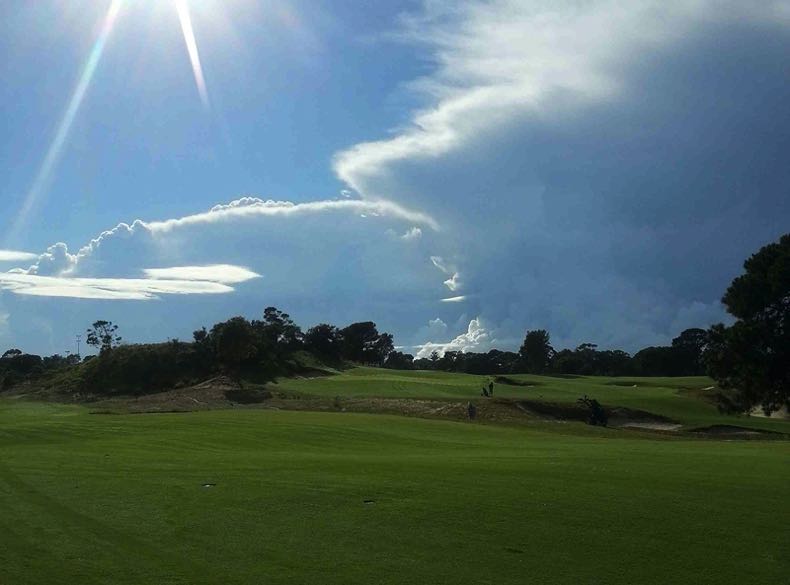 Even the pros find hitting eagles very difficult, especially under the pressure of being in tournament play. A great story from the professional ranks, however, is that of Australian player Andrew Martin. He knocked in an incredible four eagles in one round, including three in successive holes, to equal the record for major tours.
Martin's amazing achievement came in the Players Series Sydney in 2021 and actually led to him winning the event at the Bonnie Doon Golf Club in the PGA Tour of Australasia. Martin was initially off the pace going into the final round. Despite this, an incredible front nine from him featuring a bogey, a birdie, three pars and his amazing four eagles brought him within reach of the overnight leader.
Andrew Martin & Other Record Setters
His main rival went on to bogey three holes in a row under pressure, Martin completing his round in a fantastic 10-under par 61 following another birdie at the last. Andrew Martin's four eagles meant he joined an illustrious group. Only four others had achieved the feat in major tours, namely:
Willie Wood (1990), Scott McCarron (1995), Mikko Ilonen (2003) and Li Haotong (2019)
What was even more extraordinary is that three of Martin's eagles came in successive holes, namely the 7th, 8th and 9th, which is something only done before by Toni Hakula of Finland while playing in Chile in 2019. Some achievement, we can all agree.