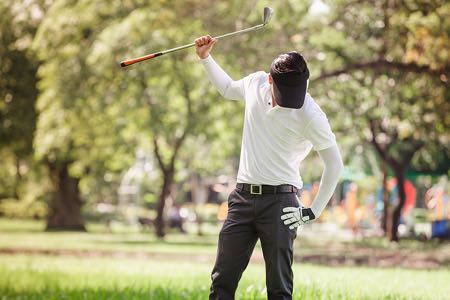 Golfing parlance can be confusing to the uninitiated, but we've all heard of the dreaded bogey! Before we go into any detail, it should already be obvious that shooting a bogey is NOT a good thing! That said, only around 0.5% of all golfers worldwide even break par in their lifetime. Golf being the way it is, a truly individual sport, the only way to compare and compete is by scoring each hole.
For the vast majority of players, achieving a par score is difficult enough and therefore bogeys are commonplace for amateurs. This is partly why the handicap system exists in the first place, not just to level the playing field, but to make players feel less inadequate at having carded numerous over-par scores.
What Exactly Is a Bogey?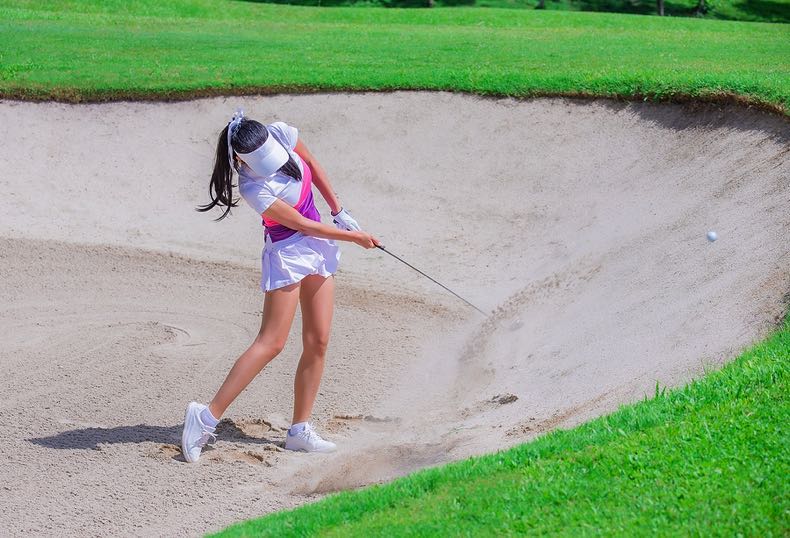 Basically, a score of one stroke higher than par on any hole is known as a bogey. Bogeys can be, and often are, 'achieved' on each type of hole, namely:
Par 3 – When the hole is completed in 4 shots
Par 4 – When the hole is completed in 5 shots
Par 5 – When the hold is completed in 6 shots
It gets worse for golfers though. Scores of more than one stroke over par, i.e. two strokes, are known as a double-bogey. Naturally, three over is called a triple-bogey and so on.
Those recording much higher scores, which unfortunately does happen from time to time and especially for amateurs, the eventual score is referred to simply by the number of shots taken rather than containing anything with 'bogey' in it. For example, scoring an 8 is simply called an 8.
Can Golfers Play a Whole Round Bogey-Free?
For amateur golfers, the answer is basically no. It would be close to unprecedented for an average player not to card a bogey, or even multiple bogeys in a round of golf. Even professionals find this extremely hard as the stats back up.
Four Bogey-Free Rounds
It is a major feather in the cap of any golfer to go bogey-free for a whole round. Some pros, however, have reached a joint-record of going four bogey-free rounds in a whole professional tournament. They are:
Lee Trevino (Greater New Orleans Open, 1974)
David J. Russell (Lyon Open, 1992)
Jesper Parnevik (Scandinavian Masters, 1995)
Manuel Pinero (Monte Carlo Invitational, 2002)
Diana Luna (Ladies German Open, 2011)
Jonas Blixt & Cameron Smith (Zurich Classic of New Orleans – team event, 2017)
In each case, these players won their respective tournaments with the exception of Manuel Pinero in 2002. Pinero didn't card a single bogey, but only went on to finish third. These players all went 72 holes  of a single competition without making a bogey. That's impressive, but some pros have gone even longer when more than one tournament is taken into account.
Record Holders
Back in his hay day, in 2000, Tiger Woods went 110 holes without notching a bogey on the PGA Tour. He went on to win three successive majors during the year and was simply head and shoulders above the rest. His overall record was broken, however, on the LPGA Tour in 2019. Jin Young Ko managed to go an incredible 114 holes of professional golf without registering a single bogey before finally succumbing at the Cambia Portland Classic.
Where Does the Term Bogey Come From?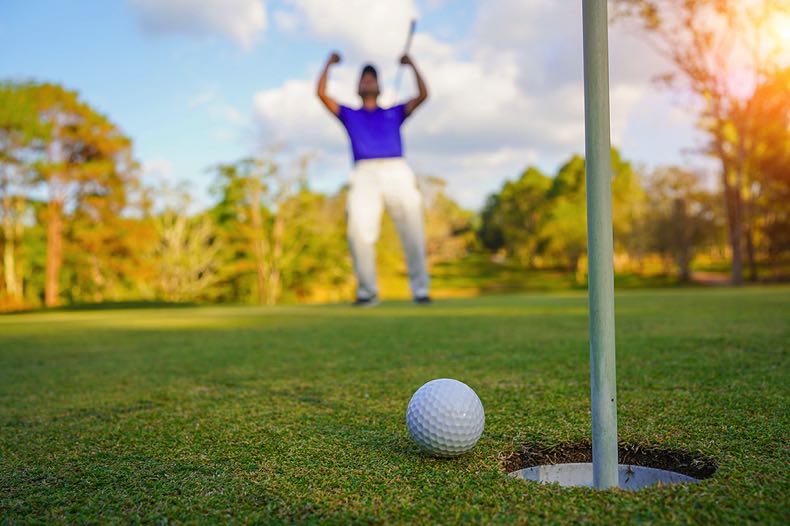 Naturally the history of such things cannot be absolutely accurate, though it's said that the original meaning of bogey regarded the number of shots (strokes) a golfer should be taking on each hole. It was apparently first used in Great Yarmouth, England, as far back as 1890.
The term was based on the popular phrase "bogey man". Players joked about competing with the theoretical Colonel Bogey. Later, when golf increased heavily in popularity in the USA, par scores were reduced and tightened with amateur golfers recording over par scores regularly. This then led to a score of one over par becoming known as a bogey with the phrase then sticking all over the world of golf.
How Many Bogeys Do Pros Make?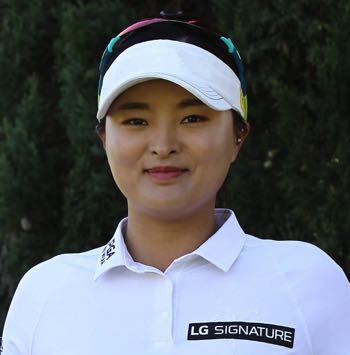 Scoring birdies and eagles makes champions for sure. Avoiding bogeys and double bogeys often does the same thing! Generally, a player ranked in the top 2 on the PGA Tour will average just under 2 bogeys per round for the whole season. As you can see then, even the very best in the business suffer this fate numerous times. Those ranked just in the top 200 will average over 3 bogeys, often around 3.5 to be exact.
There are not many bogeys per round or even per tournament separating the top few from the bottom few. That's factual. This means every single time that par putt circles the cup and stays out could be the difference between winning and losing. Although it might not win a player a Masters or make them no.1 in the world, these stats show that percentage golf, making greens in regulation and avoiding bogeys, can keep a player in the top 100 or so and allow them a very lucrative career indeed.