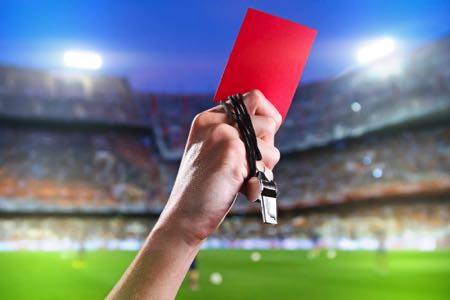 Not that we're looking for a thank you card from the Goalkeeper's Union, but we can redress the balance here somewhat when it comes to their reputation. Many avid football fans get frustrated with an apparent over-eagerness from referees when it comes to protecting goalkeepers and allowing them cheap fouls.
In fairness though, they are also in a vulnerable position when it comes to being held responsible for goals conceded and for being sent off and destroying their side's chances. Goalkeepers can and indeed do get sent off, some more than others as we'll discover!
Why Are Players Sent Off & How Does It Affect Goalkeepers?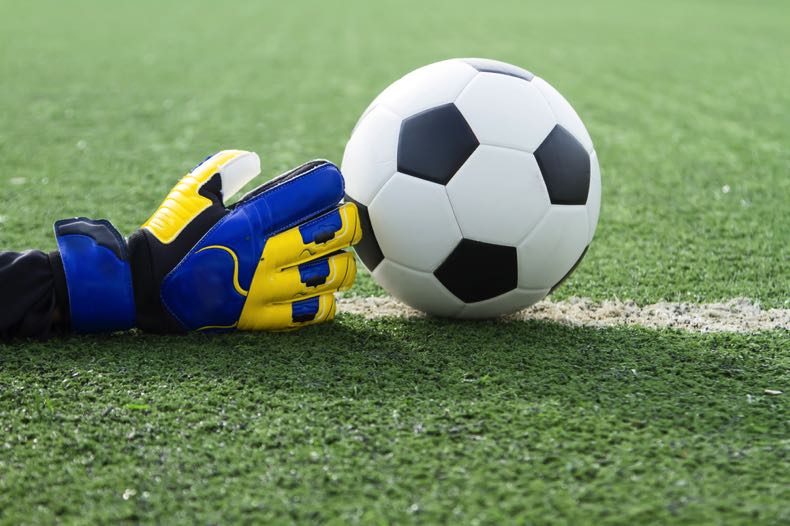 Though every game is different and every individual circumstance brings with it great detail and associated talking points, there are basic reasons why a player is sent off in a professional football match. They are:
Denying an obvious goal-scoring chance with a handball
Denying an obvious goal-scoring chance with a foul
Serious foul play
Violent conduct
Using offensive language or displaying offensive actions
Being booked twice
All of these affect goalkeepers. Many believe that the first on the list doesn't, but in fact in a roundabout way it's what goalkeepers are sent off for most. In their case, the handball would be outside the box and therefore illegal. Although it shouldn't be the case, goalkeepers are more harshly treated when handling outside the box and many have been sent off for this reason.
Goalkeepers with Multiple Red Cards
Call it bad luck or call them hot heads. Some goalkeepers just seemed to attract red cards which adversely affected their team. Four of the most famous 'keepers to have seen red multiple times in their professional careers are:
Jens Lehmann (7)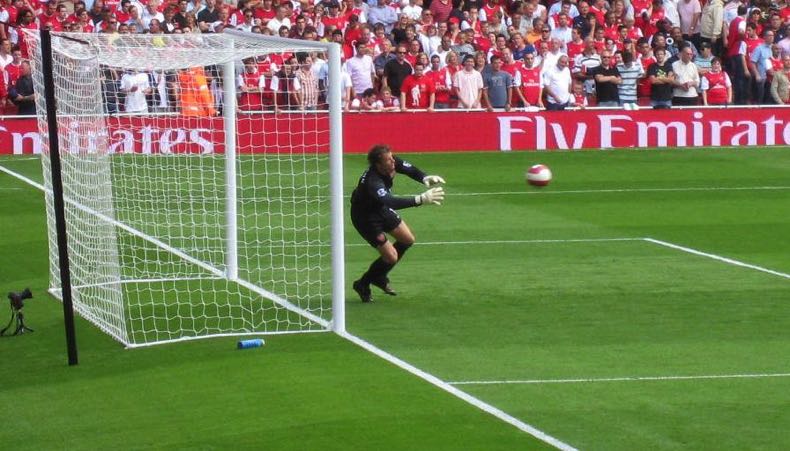 As well as having a stellar career with the likes of Germany, Arsenal and Schalke, even scoring a goal, Jens Lehmann was known as somewhat of a wannabe bad boy which cost he and his teams dearly at times. Although he managed to calm things down as he got older, his earlier career was blighted by disciplinary problems.
The first 'keeper to be sent off in the Champions League Final back in 2006, Lehmann held several other unwanted records. No Dortmund player has been sent off more. He also holds the record for the goalkeeper with the most red cards in the Bundesliga. His 7 red cards overall put him out alone at the top of our list.
Oliver Khan (4)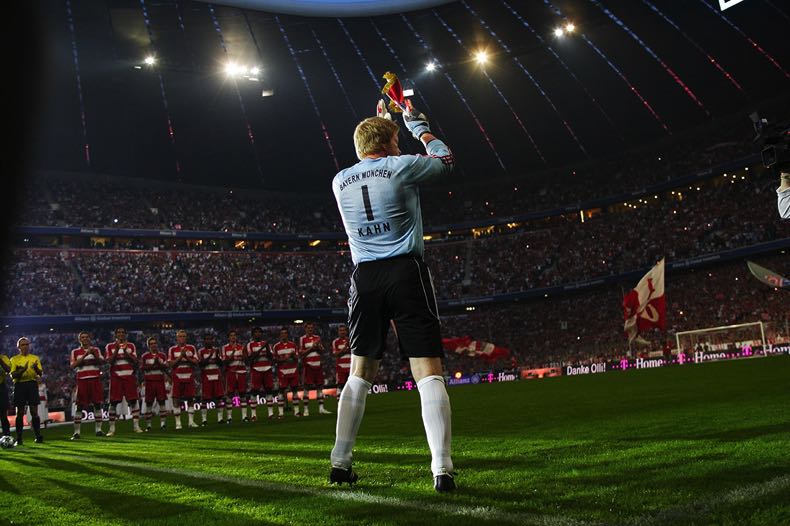 Another German goalkeeper with a slightly unsavoury reputation despite being brilliant between the sticks was regular international Oliver Khan. The big fella was crowned as the top 'keeper in the German league on numerous occasions and was even the Golden Ball winner at the 2002 World Cup in Japan and South Korea, such was his excellence.
On top of another 3 career red cards, Khan was responsible for one of the most famous and possibly stupidest of all time. When playing for Bayern Munich back in 2000/2001, Khan went forward for a free-kick with his team 3-2 down to Hansa Rostock. Brilliant with the gloves at the other end but rather forgetting himself somewhat, Khan knocked the ball into the net with his hands and was subsequently ordered off!
Pepe Reina (4)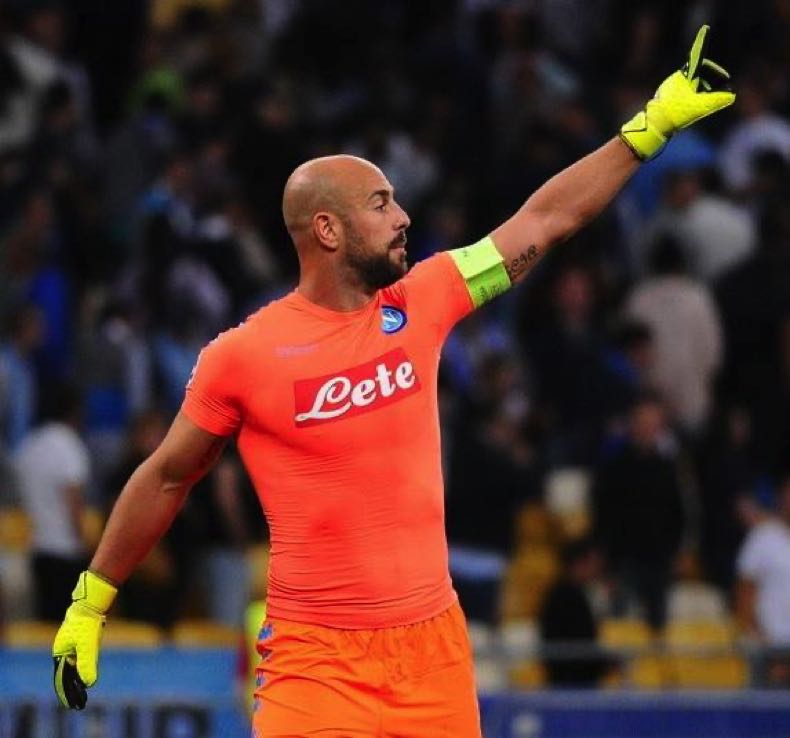 Rather like compatriot Victor Valdes at Barcelona, Pepe Reina was often undervalued in goal for his clubs and for Spain but always did a fantastic job especially at Liverpool and Napoli. There is no doubting his talent between the sticks at all, nor his value, but he did have a penchant for a red card unfortunately and it means he has undoubtedly cost his teams goals and points down the years. Some strangely timed challenges led to Reina receiving four yellow and four red cards in his career, making him one of the most sent-off goalkeepers in the top leagues.
Jussi Jääskeläinen (4)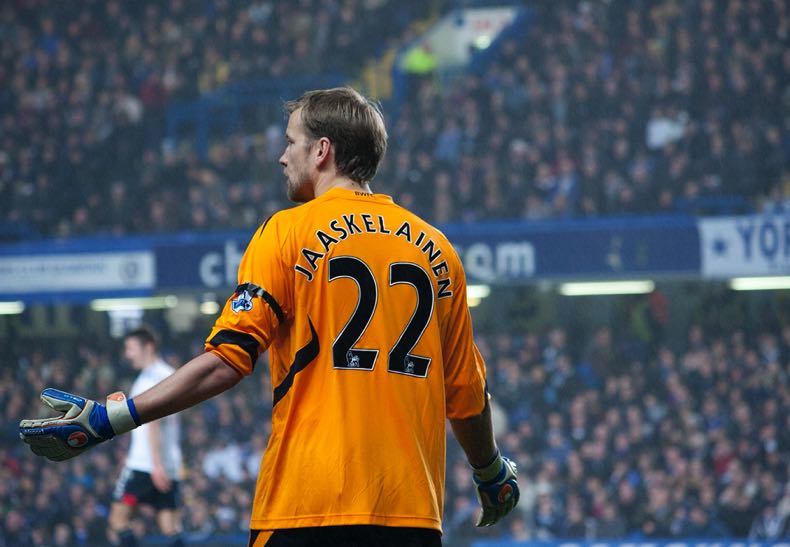 While both Reina and Lehmann played in the Premier League in England, neither holds the record for that division. That 'honour' belongs to former Bolton Wanderers custodian, Jussi Jääskeläinen. To be fair to the Finnish international, he managed to play 17 years in the top league so four red cards probably isn't as bad a record as you may first think. All of his red cards were immediate, however, never coming for two yellows. He was sent off twice in the 2001/2002 campaign but otherwise was a very fine player for Bolton for many years.