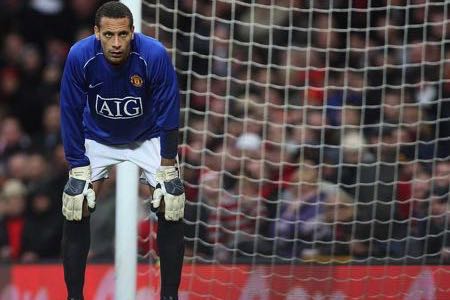 Football isn't known to necessarily be the thinking man's sport, let's face it. The beautiful game is just that, but part of that beauty is its simplicity. Despite that, every player in a football team has a general function. Strikers score goals, or at least they're supposed to. Goalkeepers and defenders stop them and midfielders have to do a little bit of everything.
In fact, more than half of all goals scored in professional football matches are netted by strikers. But, dressed in a different kit to the rest of the team and donning gloves, can a goalkeeper score a goal? Well, the simple answer is 'yes'! Goalkeepers are allowed to score goals. Essentially, goalkeepers are part of the team and therefore any goal they score according to the rules of football will be allowed to stand. The exception would be if they managed to throw the ball with their hands and it ended up in the opposition goal. Other than that, goalkeepers are allowed to score goals.
Can Goalkeepers Score from Goal-Kicks?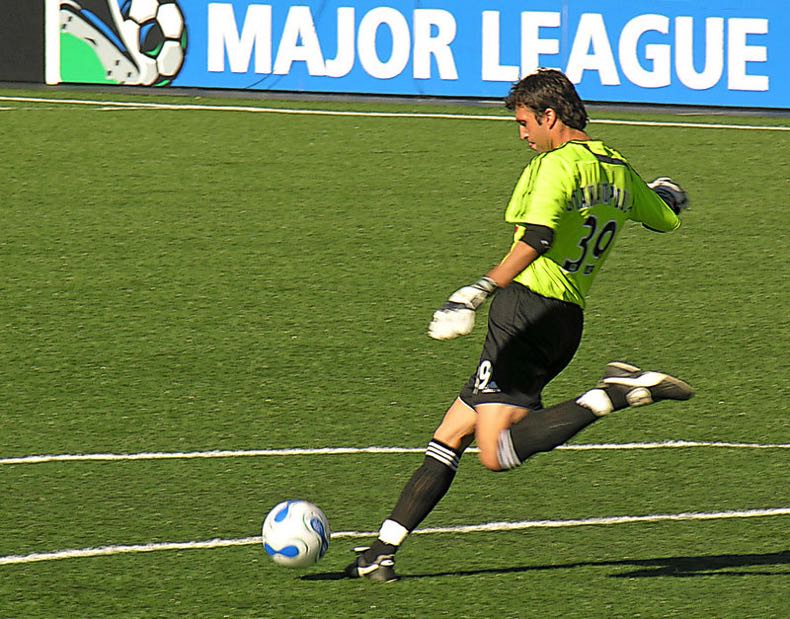 When taking a goal-kick from the six-yard box, many goalkeepers reach just beyond the half-way line if not taking the kick deliberately short to a defender in order to start the next phase of play. This is usually by design, however, and 'keepers can hit the ball much further, especially when assisted by the wind.
The reason they don't whack the ball straight towards the opposition goal is that, unless their opposite number makes a huge mistake, the ball would simply land in the other goalkeeper's arms or go to a defender, essentially giving the ball away. Those mistakes, although rare, do happen. Back in 1997, the laws of the game were amended to allow goals to be scored directly from goal-kicks.
Though records are not exact, the apparent first legal goal to be scored directly from a goal-kick was by Racing Ferrol's Inigo Arteago back in November 1997, but there have been other examples since. Even from back in their own six-yard box, a goalkeeper can take a goal-kick straight and should the ball bounce awkwardly, catch the opposition 'keeper of his line and go in, it would be allowed to stand.
Do Goalkeepers Take Penalties?
Even casual football watchers will have seen goalkeepers taking penalty kicks in a shoot-out, but this is not the only time they are allowed to do so. Should a team be awarded a penalty in normal or extra-time, a goalkeeper is allowed to step forward and attempt to score from 12 yards. A few goalkeepers down the years have been so good at this that they have even become their club's regular penalty kick taker, but it's not a great idea in all truth.
Goalkeepers are allowed to take penalties and therefore to score from them, but if they happen to have their kick saved by their opposite number and the ball remains in play, the other team are fully able to take the ball forward themselves where there would now be no goalkeeper in place to prevent a goal from being scored.
Famous Goals Scored by Goalkeepers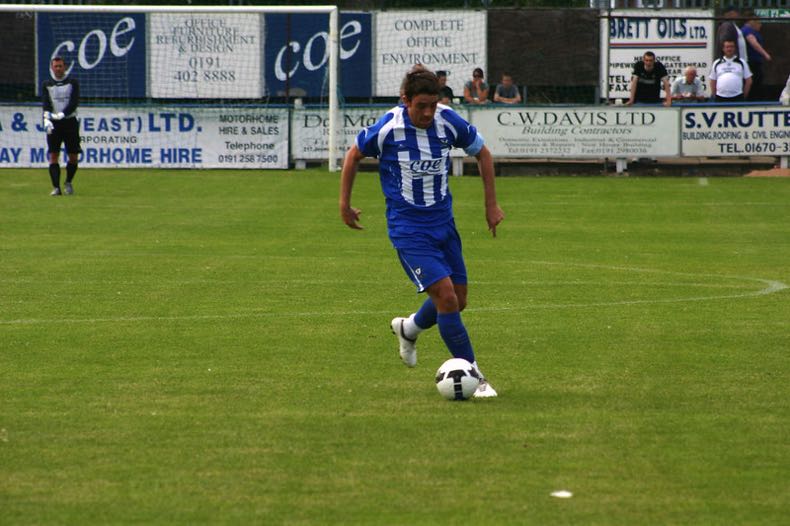 Some goals scored by 'keepers are well-known because of the player scoring them, others were simply crucial to the game concerned. Here are some of the most famous goalkeepers to have scored by goals in the professional game:
Jens Lehmann
Back in 1997, subsequent Arsenal and Germany hero Jens Lehmann was playing in goal for Schalke 04. With his team down by one goal against Dortmund, Lehmann had ventured forward to add another presence in the box and put the pressure on.
The ball indeed did reach Lehmann who reacted to turn the ball home. The German no.1 had so much time and space that the Dortmund defenders simply thought he had to be offside and they appealed for that, probably the first time anyone in a major game has seen an offside appeal against a goalkeeper! He was onside however and scored a perfectly legal goal to bring the game level.
Mart Poom
Sunderland haven't had an awful lot to shout about over the years, but their fans will remember the day Mart Poom scored a famous goal for them. In the Championship in 2003, Sunderland were 1-0 down to Poom's former club Derby. The big goalkeeper ventured forward for a late corner and got up incredibly well to power home an impressive header to bring the game level.
Peter Schmeichel
Famous most of all for his top-class goalkeeping at Manchester United, this special moment in Peter Schmeichel's career actually came while playing for Aston Villa. The Dane got Villa back into the game from two goals down with a volley from a corner, the first goal scored by a 'keeper in the Premier League. It didn't matter too much, however, as Everton went on to win the game.
What many people don't know is that this was nothing new to Peter Schmeichel. Before his time at Old Trafford, he was a relatively prolific scorer for Brondby and Hvidovre having netted 10 times in the Danish league.
Paul Robinson
Paul Robinson actually went on to score from a defensive free-kick for Tottenham Hotspur later in life, but more spectacular was his earlier career goal when playing for Leeds United in 2003 against Swindon Town.
Their League Cup tie was a close one, with Leeds 2-1 down and desperately trying to get back into the game. With incredible skill for someone not used to playing up front, Robinson directed a header from a corner right to the back post and into the net to level the game at 2-2 before jubilant scenes.
Jimmy Glass
One of the most famous strikes by a goalkeeper of all time was that of Jimmy Glass back in 1999. Glass's team, Carlisle United, were desperate. They needed nothing other than a win on the final game of the season of all things to avoid being relegated out of the football league and into the non-league ranks.
With seconds to go, the game was locked at 1-1. Glass, on loan from Swindon and playing the last of only three games for Carlisle, came forward as the team prayed for a miracle. As the balled dropped to him, the goalkeeper got a touch to it that was not technically perfect, but guided it past the Plymouth Argyle defence and into the back of the net to win the match and save the Cumbrians' season!
The Highest Scoring Goalkeepers of All Time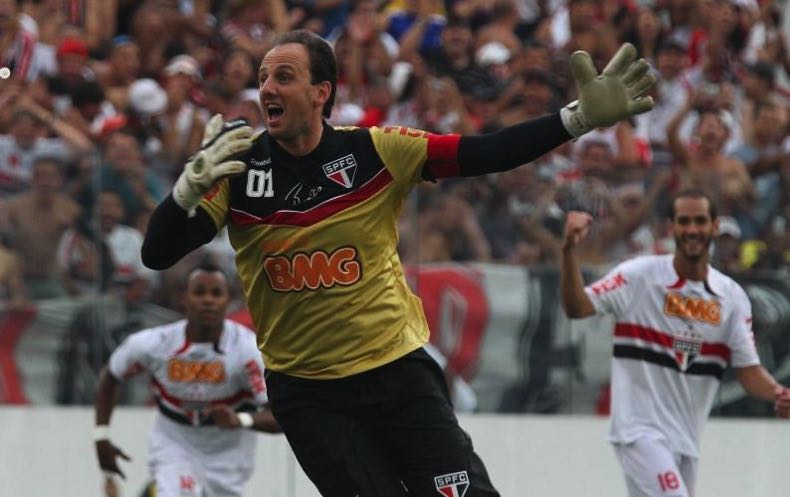 Some goalkeepers have made a real habit out of scoring goals. Some of the below stats are spectacular and surprising! As of the end of the 2020-21 season, these are the highest scoring 'keepers of all time:
131 – Rogério Ceni: The Brazilian was a regular free-kick and penalty taker in his homeland, scoring all of his goals for Sao Paulo.
67 – Jose Luis Chilavert: The famous Paraguayan scored 8 international goals and even got a hat-trick once!
45 – Johnny Vegas Fernandez: Not a comedian, but simply a goalkeeping extravert from Peru.
42 – Dimitar Ivankov: The Bulgarian scored 42 goals playing for Levski Sofia, Kayserispor and Bursaspor.
41 – Rene Higuita: He of the amazing hair and the scorpion kick at Wembley. Higuita also scored plenty of goals in Colombia.