While draws are commonplace in football over 90 minutes, accounting for around a quarter of all matches, sometimes there just has to be a winner. The low-scoring nature of football by using goals rather than any points system to decide the winner of games means draws are always going to happen.
But, when a winner has to be decided on the day, that is when extra time comes in. At the end of the 90 minutes 'normal time', a match can be re-started for two more 15-minute periods to create a 30-minute 'extra time'. At this point if the game is still a draw, a penalty shoot-out is required. Extra time is always a set 30-minute period. Therefore, extra time is not be confused with 'injury time'.
At one point, football attempted to introduce the 'Golden Goal' rule. This meant that when extra time was played, the first team to score won the match which then ended immediately. This was short-lived, however, and now any game that needs a result can go to extra time, which will always be 2 x 15-minute periods of play.
When Is Extra Time Needed?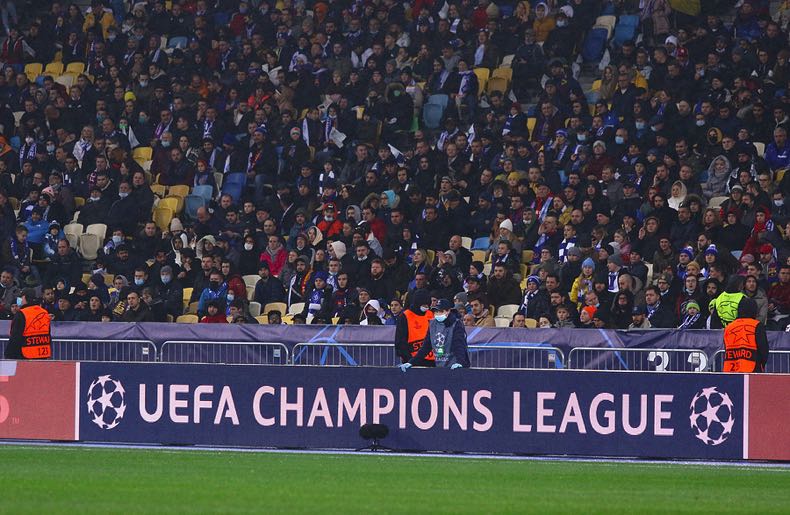 Extra time is needed to decide drawn games when a final result is absolutely necessary. Therefore, this means cup and knockout games only and never league games. The best examples are:
The Knockout Stages of European Tournaments (e.g. the Champions League): Ties are played over two legs, and if they are still level after both extra time is required.
The FA Cup: Replays were once the done thing, but now if a tie is level extra time is played.
The World Cup Knockout Stages: After the group stage is over, any game right up to the final can go to extra time to decide a winner.
The reason for this is that points are handed out for league games, allowing for draws. Winning teams usually get 3 points, both teams claim a point for a draw and losers get nothing. Those points are added up through a season or for the duration of a round robin tournament, such as the early stages of the World Cup or Champions League. In cup competitions, however, one team naturally has to progress at the expense of the other which is why extra time and penalties are often needed to settle ties.
Is Extra Time a Fair Way of Deciding a Game?
Ostensibly, extra time is deemed to be fair. Both teams get to go at it all over again for 30 more minutes under exactly the same rules they did for the previous 90, or even 180 minutes over two legs. This is especially correct when games are played at neutral venues, such as in the World Cup or the Euros. Where extra time is seen to be a little less fair is when it comes at the end of a second leg, such as in the Champions League, for example.
When this happens, there is a perceived advantage for the home team. The reason for two legs in the first place is to allow both teams to play on their home pitch for an equal amount of time. When extra time is needed at the end of the second leg, however, the home side gets to play in their own stadium and on their own pitch for 30-minutes more than the opposition did, allowing them a natural advantage over the course of the tie.
This can prove to be controversial, much like the 'away goals' rule. The first leg of a game may have naturally been more open, leading to a 3-3 draw. If the second leg is tighter and finishes 0-0, the team that scored 3 away goals qualifies despite putting in the same effort and achieving the same score overall. When the away goals rule is in force, extra time is only played if the rule still cannot separate the sides, such as when both games finished 1-1, for example.
Great Games Decided in Extra Time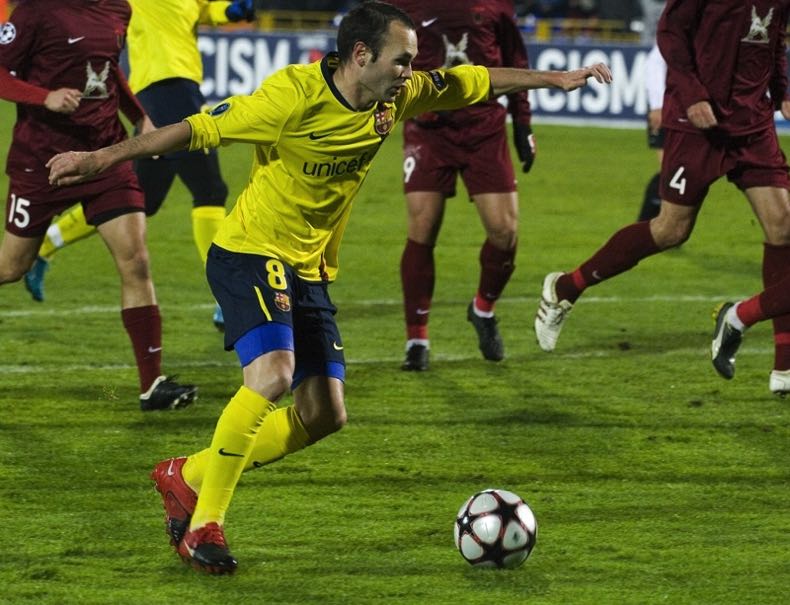 Extra time is great for watchers of the game, especially neutral ones. If a game is entertaining or is mesmerising given how close the sides are matched in a massively important game, getting to see them do it all again for 30 more minutes is what we all want. These famous games went all the way to extra time:
Netherlands 0-1 Spain
At the World Cup in South Africa in 2010, the Netherlands and Spain both reached the final and were clearly closely matched. A low-scoring yet absorbing final finished 0-0 after normal time and was forced into extra time. After no less than 12 yellow cards and a sending off, the game was enthralling but was still goalless after 26 minutes of extra time. Then, with only four minutes left to play before the agony of a penalty shootout, Barcelona's mercurial midfielder, Andres Iniesta, popped up to slam a late winner past Maarten Stekelenburg to win the World Cup for Spain.
Germany 1-0 Argentina
England played some memorable extra time games at the 1990 World Cup, including a famous semi-final against West Germany. They went on to beat Argentina in the final that year and the two got there again in Brazil in 2014. Just four years after Spain beat the Netherlands 1-0 in extra time in the final, it happened again. Mario Gotze was the hero this time, only 7 minutes before the end in Rio de Janeiro.
Manchester United 3-3 Crystal Palace
This game was at Wembley in 1990, back in the days when the FA Cup Final could go to a replay. In fact, Manchester United didn't win the trophy until five days after the original match when Lee Martin's famous goal proved to be the decider. But, the original game on May 12th was one of the most famous FA Cup finals in history. Palace went from 1-0 up to 2-1 down before the emergence of a certain Ian Wright from the bench. Wright scored a late equaliser to take this absorbing tie into extra time before scoring again just two minutes into the extra period.
At this point, not only was Wright making a name for himself in front of the nation, but Alex Ferguson was in more and more trouble as Man United boss with each passing minute. Luckily for Fergie, Mark Hughes was also at the double that day, scoring with only 7 minutes left of extra time to force the FA Cup Final into a replay and potentially saving his job. After ultimately winning the FA Cup, Ferguson stayed in place as Manchester United manager and the rest, as they say, is history.