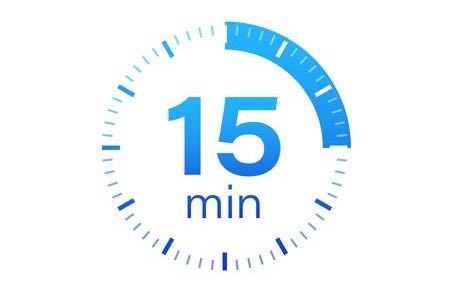 Not much has changed when it comes to the length of a football match over the decades. The traditional 45-minutes each way has been around almost as long as the sport itself, but what about the half-time break?
Well, these days the half-time period lasts for 15 minutes. At least, that's the rule. Delays are almost inevitable as players drag their feet coming out from the changing rooms or arguments and disagreements continue to take place between rival players and officials behind the scenes. But, in theory, 15 minutes is all players and coaches have to collect their thoughts, recover their muscles and discuss the best way forward for the second half.
Has Half-Time Always Been 15 Minutes?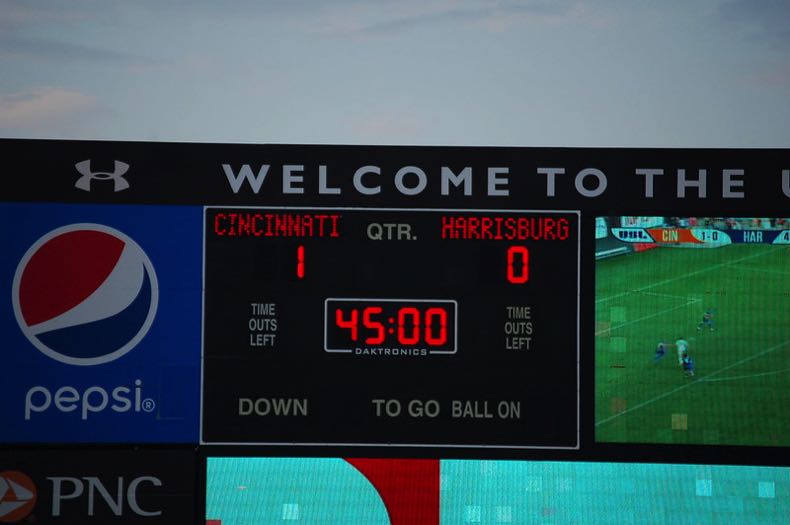 Definitely not! For the vast majority of even older football fans, we remember half-time traditionally being 10-minutes long. This changed some time in the 90's with many cynical watchers believing that the extension was influenced by Sky and the major TV broadcasters, perhaps looking to cram in more adverts during major live games with the rest of the sport following accordingly to keep the rules fair to all. Way back in time, of course, half-time was simply about switching ends, catching one's breath and maybe nibbling at an orange before getting the game going again!
Does a Two-Period Match Serve the Best Purpose?
Football has always been about a first half and a second half with one break in between. But does this really mean we get the most out of the game? We know football is a sport that is loathe to change things too radically too quickly. In basketball, for example, there are 10-minutes of intense action per quarter. While this means only 40 minutes of gameplay, the time-outs and other drama means that there is still a couple of hours of entertainment for those watching while the players, in theory, remain as close to their physical peak as possible at all times.
The other advantage of sports featuring quarters rather than halves is about the amount of action witnessed close-up by punters in all areas of the venue. Why we can't at least stop the clock when the game is halted instead of aggregating all the 'stoppage time' until the end of each half is beyond most forward-thinking football fans.
Take, for example, Newcastle United's famous comeback from 4-0 down to draw 4-4 with Arsenal in 2011. It's been called the greatest Premier League comeback of all time and it was undoubtedly a great game to watch, but unless you were situated towards the Gallowgate End of St James' Park you weren't seeing many of the important moments close up! All four of Arsenal's goals, a sending off, a disallowed goal, all of Newcastle's goals and nearly a late winner, took place in one half of the pitch. Assuming the pattern of the major incidents took place in the same way had the game been staged in four 22½-minute quarters, here's how it would have worked out:
Arsenal goal, 1 minute (Gallowgate End)
Arsenal goal, 3 minutes (Gallowgate End)
Arsenal goal, 10 minutes (Gallowgate End)
Arsenal goal, 26 minutes (Leazes End)
Sending off, 50 minutes (Leazes End)
Newcastle goal, 67 minutes (Leazes End)
Newcastle goal, 75 minutes (Gallowgate End)
Newcastle goal, 83 minutes (Gallowgate End)
Newcastle goal, 87 minutes (Gallowgate End)
Could Half-Time Yet Be Extended in Football?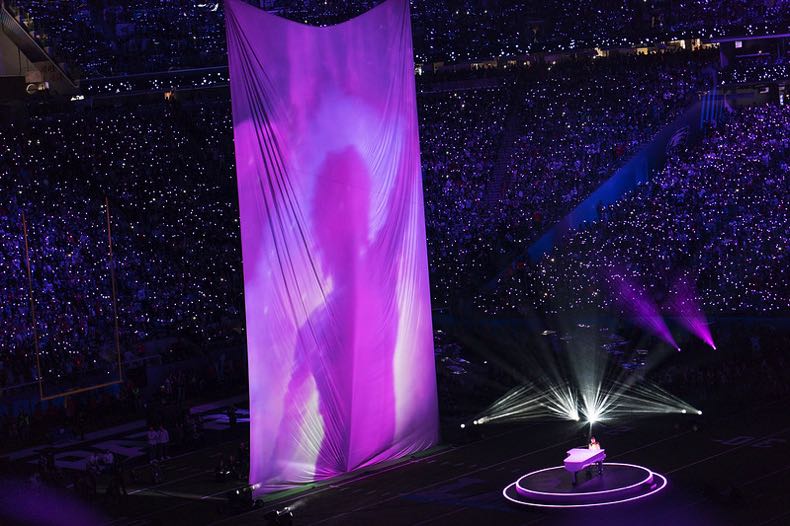 While keeping the game to two halves is undoubtedly the way to go for some time to come, extending the half-time break has been seriously discussed in recent times. Even now delaying tactics are used resulting in most high-level games kicking off at the same time, but the second half of games getting underway at all sorts of staggered times even when stoppage time is similar.
Crucial games, such as the last game of a round-robin or the final matches of a league season, kick off simultaneously. This is done so that no advantage can be gained by a team seeing the result of a match that affects their own situation. Delaying tactics are used at half-time however in order to get a very small advantage. By not coming out on time, players or coaches can ensure that their own game restarts and then finishes after a rival game. So, should we bite the bullet and extend the break?
CONMEBOL Asks for Extension
CONMEBOL, South America's governing body, has forwarded a motion asking that the laws of the game are amended to allow for a 10-minute extension to half-time in certain circumstances. The benefits of this are easy to see. As well as more rest for the players, a 25-minute or even half-hour break would mean FIFA, UEFA, the Premier League and others can add in entertainment to the mix, much in the same way as the Super Bowl's famous Half-Time Show.
Just as music gigs are staged at horse racing venues, an extended half-time in a football match could offer DJ's, bands and other acts the chance to shine in front of huge crowds. Tournaments for kids or amateurs could also take place on the pitch during this time. Many will be against extending the half-time break of course. Mostly they'll simply be traditionalists, though some will worry that adding entertainment would only increase ticket prices. Some humorous comments have already been seen online from football fans in the north of England and Scotland regarding the fact that it's already too cold to rub your hands for 15-minutes waiting for the second half, let alone extending the break! Whatever happens, there would need to be an infrastructure change.
Just as the world's biggest airports had to adjust to accommodate the design of Airbus's 'Superjumbo' A380 aeroplane, football stadia would have to adjust to offer greater comfort, warmth and sustenance should there be an extended half time break in the game. There will always be those for and those against extending football's half-time break. But however long an extension is, when it comes about and the official reasons why, it's odds-on that it will happen before too long at the highest level.