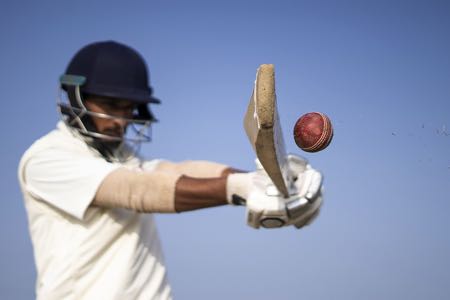 Many people, not particularly au fait with the sport, simply cannot understand how a cricket match can go on for up to five days and still end in a draw. Football is decided on goals rather than points and is played over only 90-minutes, making draws common, while points-based games, such as basketball and American football, are highly unlikely to not produce a winner. So, why is cricket so different? What is a draw, and how does it come about?
How Draws Come About in Cricket
One-day games are not drawn (though a tie is possible), but a first-class or Test match can be drawn over the course of four innings. A cricket match is drawn with both of these things occur:
The team batting in the fourth and final innings of the match fails to score the runs needed to win, but is not bowled out.
The team bowling in the last innings of the match does not bowl out the opposition but remains ahead on runs.
A cricket match that runs out of time even before the fourth innings of the match is played is also recorded as a draw. Bad weather often means lots of time is lost in four and five-day cricket, leading to drawn matches. As a tie and a draw are two different things in cricket, it's important to remember that the scores (runs) do not have to be level in order for a match to be a draw. A team has to be bowled out or achieve their run-scoring target to force a result, otherwise the game is drawn.
Owing to the nature of limited overs cricket, played over one day and in a set format of overs, only First Class and Test matches can end in draws. A one-day game will almost always produce a result over two innings, and if they are tied, are usually decided by way of a power over.
Are Draws in Cricket All Boring?
Those not understanding all the nuance of cricket may think that to sit through five days of cricket lasting around 7-8 hours each, only for the game to end in a draw would be dull. It is often nothing of the sort.
Depending on how the game is played, individual achievements and the effect the match can have on a series or competition, a drawn cricket match can be exhilarating. One great example is the drawn Test match between England and Australia in the classic 2005 Ashes series.
England v Australia, 2005
By the time the two old rivals met at Old Trafford in August 2005, the Ashes series was locked at 1-1. Two outstanding matches had already been played at Lords and Edgbaston and it had become clear that the best Australian and English teams for some time were fighting out a very close series. England won the toss and decided to bat first, hammering an impressive 444 from just 113.2 overs.
Michael Vaughan hit a brilliant 166 while Shane Warne took four wickets for Australia. Warne was even to the fore with the bat as his side made 302 in reply, England bowler Simon Jones showing himself to be in fine form with a scintillating six-wicket haul. A 106 from Andrew Strauss and five wickets from Glenn McGrath saw England reach 280-6 declared, setting Australia a huge 423 to win.
Ricky Ponting smashed 156 in the final innings, a man-of-the-match performance, while Andrew Flintoff plundered four wickets. Despite Ponting's heroics, the Aussies were struggling and were nine down with England knowing one more wicket would put them in an extremely strong position; 2-1 up with two Tests to play. With only four overs possible left to play after Ponting's dismissal, England still fancied their chances with tailenders Glenn McGrath and Brett Lee left batting. The pair hung on though amid a terrific and expectant atmosphere, England left one wicket short and drawing the game to leave the series locked at 1-1.