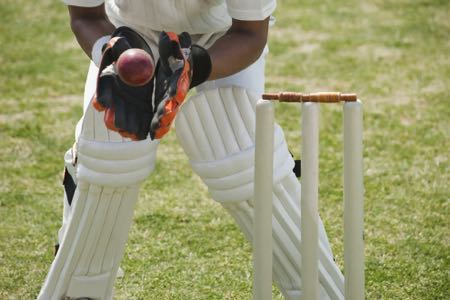 Despite the growing popularity in recent years of limited overs cricket, Test cricket is still considered to be at the pinnacle of the sport. As well as being considered cricket's highest standard variation, Test cricket is also the longest format of the game as each match can last up to five days.
Tests can only be played between international teams. Even then, only countries granted official Test status may compete in Test matches. That status is determined by the ICC, the International Cricket Council. Domestic county cricket does contain matches that feature two innings per side, though they are staged across a maximum of four days. Tests are called this as they are even longer and more gruelling. They are, in effect, very 'testing'.
Basic Test Match Rules
Two international teams of eleven players play cricket across four innings. The match can last up to five days in order to achieve a result. Before the first day's play, the toss is made. The winning captain then decides whether they wish to bat or bowl first. Whichever team bats first will then also bat in the third innings, while the opposition bats during the second and fourth innings of the match.
The only time this differs is when a 'follow on' is enforced. Should a team batting second finish their innings 200 runs or more behind their opposition, the team in the lead can ask them to 'follow on'. With this, they bat again. To be 'all out' is to have ten players dismissed, or a team batting very well and not being all out can decide they have enough runs and don't want to take more time out of the game by 'declaring' and ending the innings early.
Results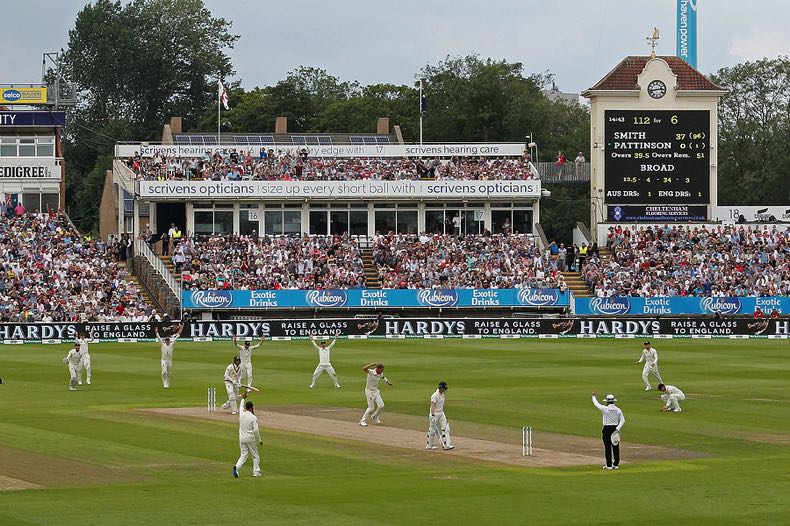 A result can be described according to 'runs' or 'wickets'. Theoretical scorecards can look like this:
1st innings: England 452 all out
1st innings: Australia 287 all out
2nd innings: England 200-5 declared
2nd innings: Australia 225 all out
England win by 140 runs
In this case, England led by 165 runs after the first innings. At 200-5 (five players out) they had a lead of 365 runs and decided to declare, setting Australia a target of 366 to win the match. As they reached 225 all out, they finished 140 runs behind England who win by that margin.
1st innings: Pakistan 126 all out
1st innings: West Indies 248 all out
2nd innings: Pakistan 301 all out
2nd innings: West Indies 180-4
West Indies Win by 6 wickets
This time, West Indies were set a target of 180 to win. As they achieved this with four players out and with six wickets remaining, they win by 'six wickets'. Some matches are drawn, mostly due to the fact that even over five days there is just not enough time to force a result. Delays because of rain are a chief cause of this.
International Teams with Test Status
Many, many countries play international cricket these days, mostly in the one-day sphere. Gaining Test status, however, is a different ball game altogether. The ICC must rubber-stamp any team's Test status. Currently, just 12 men's teams hold this status, namely:
Afghanistan
Australia
Bangladesh
England
India
Ireland
New Zealand
Pakistan
South Africa
Sri Lanka
West Indies
Zimbabwe
England and Australia played out the first Test, each making their debut at that level in 1877. After Zimbabwe was added in 1992, there were nine teams. Bangladesh was added in 2000 and, as recently as 2018, Ireland and Afghanistan were also granted Test status.
Test Match Cricket Competitions
Although one-off Tests are possible, most Test matches between two countries are played as a series. The entire series is played in one country, making them the host team. Three-match, four-match and five-match series are the norm.
In England, for example, tests can be played at a select few cricket grounds capable of hosting such games. A combination of Lords (London), the Oval (London), Edgbaston (Birmingham), Trent Bridge (Nottingham), Old Trafford (Manchester), Headingley (Leeds), the Riverside (Durham) and the Rose Bowl (Southampton) are used. Others have also been used in the past. Some high-profile Test series come with a trophy or have a title all of their own. The famous, of course, is the Ashes.
The Ashes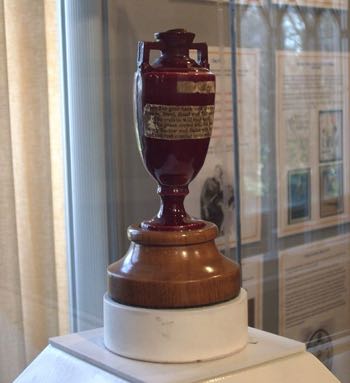 Whenever England and Australia meet in a scheduled Test match series, this is known as the Ashes. An Ashes series takes place across five matches. Each country takes it in turn to host the series every two years or so. The team to have won a series most recently keeps the Ashes. The Ashes can be won, or retained. If a series is drawn, the team that won it in the previous series gets to keep urn.
72 Ashes series have been played from up to 2022; Australia winning 34 times, England 32 with six having been drawn. The term "Ashes" was first noted in a satirical obituary printed in The Sporting Times. After Australia beat England at the Oval in 1882, their first win in England, the paper stated that English cricket had died! The story continued that the body should be cremated, leaving the ashes to be taken to Australia. It is said that a stump was then burnt and placed inside the tiny urn, the winning team receiving the urn as a trophy at the end of an Ashes series.