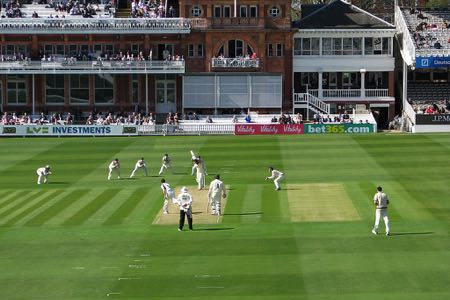 Limited overs cricket is also affectionately known one-day cricket. It is a version of cricket in which matches are usually played out in a single day and contain a maximum number of overs bowled. Even within the general limited overs sphere, various formats exist. The most popular are Twenty20 matches which take just a few hours with each team bowling 20 overs, and one-day games of 40 or 50 overs each both domestically and internationally.
First-class and Test matches differ from the one-day format heavily. Tests can be up to five-days long and contain as many as 400+ overs. One-day, limited overs cricket has increased in popularity over the years with care-free batting usually leading to big boundary hits for batsmen. That, along with more colourful team clothing and music, has made the one-day game a bigger form of entertainment for the sporting public than Test cricket.
Limited Overs Structure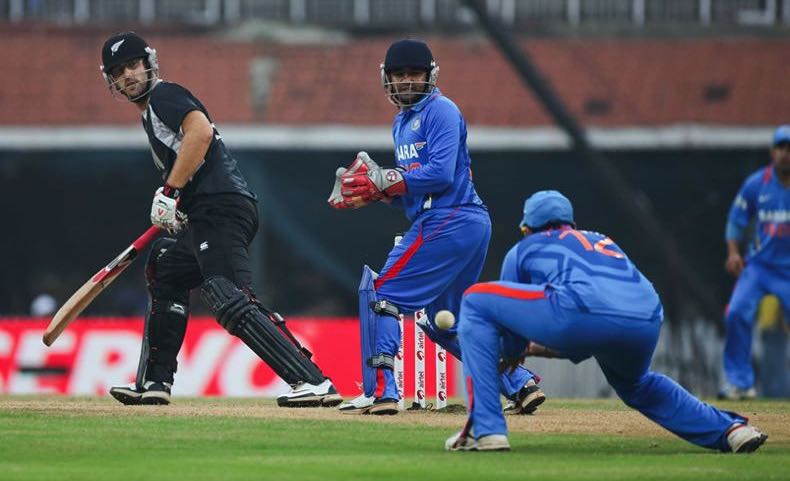 In one-day games, each team will only bat once. Each inning is to be completed within a set number of overs, usually from 20 to 50. One-Day Internationals are traditionally 50-over affairs. Although limited overs cricket is colloquially known as one-day cricket, a second day is usually pencilled in as a reserve should bad weather put paid to the action on the first scheduled day.
Restrictions
Player, fielding and bowling restrictions all apply in one-day cricket. Boundaries are shortened and only a certain number of fielders can remain in the deep, something that gives batsmen more freedom to swing their bats and aim for 4's and 6's without too much fear of being caught out. In the vast majority of limited overs matches, restrictions are placed on the number of overs a bowler may bowl.
This means that, with just 20-50 overs in the innings as a whole, a team may not simply keep using their best bowler to cut through the opposition batting line-up. Usually, at least five individual bowlers must bowl at least one over. No one bowler should bowl more than 20% of the total overs, meaning a maximum of 10 overs for a bowler in a one-day international match and 4 in a T20.
The White Ball
Limited overs cricket, as well as being known as one-day cricket, is also sometimes called 'white ball cricket'. Rather than the traditional red cricket ball seen in First Class and Test matches, white balls are used in one-day games. White balls were brought into the limited overs game owing chiefly to the fact that the team batting second often does so in floodlit conditions.
The white ball is much easier to see in such conditions and is therefore safer and better for the spectators. While, in theory, white balls are meant to behave in exactly the same way as a red ball would, many players have reported that they are able to swing white balls more and thus cause extra problems for batsmen.
One Day International Games (ODI's)

One Day International games, known to many simply as 'ODI's', have been a great addition to international cricket. Rather than the traditional whites seen in Test cricket, ODI's are played in brightly coloured kits and often in the 'day-night' format. Day-night games begin in the afternoon, but finish under lights in the evening which is something that has been challenging for players, but has made it easier for crowds to attend.
Major ODI Tournaments
One day internationals have changed down the years. Initially set at 60 overs per side and sometimes as low as 40, things have been standardised now with ODI's being played over 50 overs each. Major ODI tournaments include:
Cricket World Cup: Test nations and other cricket playing nations can compete
ICC Champions Trophy: Held between World Cups for Test-playing nations
ICC World Cricket League: An ODI tournament for teams with Affiliate or Associate status
Triangular tournaments are often hosted by cricket nations. Before two countries go head-to-head in a Test match series, they often bring in another nation to play in a triangular one-day series, which is used as a warm-up.
Twenty20 Cricket
Though also played domestically, and very successfully too, limited overs internationals have become hugely popular in recent years. A Twenty20 International, or T20I, is played between ICC nations bowling a maximum of 20 overs each. Since T20 cricket was introduced, it's international matches were very quickly given top-class status and are now the pinnacle of this form of cricket.
While from 2005 onwards T20I cricket could only officially be played by full ICC members, these days all 105 members can take part in Twenty20 International cricket making it the format that has increased interest in the sport overall around the world. With cricket, even in a 50-over format, being too long a day for some spectators, T20 was introduced to shorten the game and make it more popular, hence increasing crowds and therefore revenue for the sport. Australia and New Zealand fought out the first T20I in 2005, and, by 2016, there was an ICC T20 World Cup.
T20I cricket features a mandatory powerplay within the first six overs of an innings. This format of the game is so short that major cricketing milestones, such as batsmen reaching a century or bowlers taking 5 wickets, are extremely hard to achieve. While some have managed these feats, they are incredibly rare which if anything just enforces the true team ethic needed in cricket as a whole.