Nearly every sports fan is into sports betting nowadays, so it's no surprise that more and more people are searching for their ideal bookmakers every day. So, how do you know you've picked the right one when there are so many out there?
To help you choose your ideal bookmaker, we've compiled a list of seven features for you to consider. The right bookmaker should meet all your requirements based on the features listed below. Once you've found the right one, don't forget to take advantage of their welcome bonuses so you can hit the ground running with your first bet.
Reputation and Trustworthiness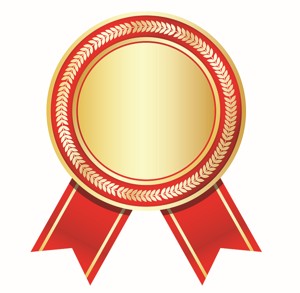 A bookmaker's reputation should be the first thing you consider when looking for the ideal one for your betting needs. It doesn't matter if they have the best odds for every game and offer the most generous welcome bonuses in the market; if they're dubious, stay away.
One indicator of their reputation is whether they have licences in their operating countries. Do a quick online search to see where they operate and confirm they have a licence there. It also wouldn't hurt to search a country's gaming commission website and confirm that the operator is registered there.
So why go through all the trouble of confirming their legitimacy? This is because unscrupulous bookmakers can run away with your money overnight, depriving you of any payout you may have earned. If they're unlicensed, there's nothing anyone can do for you; that money is gone.
Website and App Interface
The next thing to consider is how the bookmaker's website and mobile app look and feel. Does it look clean, uncluttered and professional, or is it outdated and disorganised? Are the colours easy on the eyes, or are things hard to see? You'll spend most of your betting time on these interfaces, so make sure it's a good one.
One way to evaluate a bookmaker's interface is to have a look around. Can you easily navigate without being bombarded with ads or popups? Do any necessary components load quickly and smoothly, even with lower internet speeds? As a new user, can you quickly locate information to help you with your bet?
Asking those questions and more can help you decide if the website or mobile app is worth using. If even one thing feels a bit iffy, don't settle. The last thing you want is to miss out on a bet because you were too busy trying to find a button that didn't load correctly.
Also, try not to get dazzled by the bells and whistles a bookmaker offers on their website or mobile app. Unique features are cool, but they're not always helpful. Ask yourself whether that one feature will really help you or if it will hinder you.
Payment Options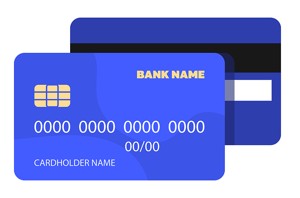 You can't place a bet without money, and to add money to your account, you need to make a deposit. Not everyone handles their funds the same way, so there are usually a variety of payment options available.
A good bookmaker should offer several different payment options to customers, accommodating everyone's needs and preferences. While the most popular funding methods are credit and debit cards, not everyone is comfortable entering such a long and sensitive string of numbers. Others prefer to transfer money directly from their bank, while some like the protection that third-party payment processors offer.
A bookmaker offering fewer payment options than the others isn't necessarily bad, but it's definitely a downside. You never know when you may need to use an alternative payment method because your primary one isn't working for some reason. This is when a bookmaker's range of payment options can either be a blessing or a hindrance.
Range of Offerings
What is betting without a range of sports games for you to bet on? A good bookmaker should let you bet on popular sports such as football and rugby while exposing you to other markets such as American football, basketball, snooker and others. Some bookmakers go even further and offer betting lines on niche markets such as esports or MMA.
When exploring potential bookmakers, you should keep an eye on which sports they support. Do they stick to familiar ones, or do they also offer lesser-known sports? This question may seem silly now but wait until it's off-season. Suddenly, you'll find yourself browsing their catalogue for other ongoing leagues you could join and bet on. Having a small range of sports offerings will severely limit your options when your favourite teams aren't playing.
Bonuses and Loyalty Programmes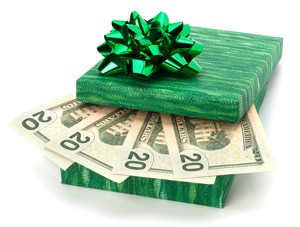 Once you've found a bookmaker that supports your favourite sports, it's time to evaluate their bonuses, promotions and loyalty programmes. It's easy to get lost with their seemingly massive bonuses, so you must read the fine print. Frequently, you'll find that the bonus isn't so generous after all.
For example, if you find a bookmaker offering a 500 per cent bonus with no minimum deposit and no maximum bonus limit, don't jump the gun immediately. Read their terms and conditions page to see how they intend to disburse that bonus. Will they give you your bonus immediately, or will they divide it into a certain number of deposits at a specified interval? Are you required to make a specific type of bet first, or can you claim the bonus with any type of bet you place?
Knowing the answers to these questions will help you determine whether that particular bonus is worth your attention. You should always check other bookmakers' bonuses first before committing to a specific one. The details are always tucked away somewhere, so don't forget to look for them before signing up.
It's also worth exploring a bookmaker's loyalty programme. Retaining current customers is just as important as inviting new ones, so you need to know how they'll treat you once you start betting with them. Do they have fair but generous loyalty schemes for users, or do they ignore them after they've claimed their bonus? Making you feel valued for your continued business enhances customer relations and improves the betting experience.
Payout Speed
Even though we've already looked at some of the preliminary qualities an ideal bookmaker should have, the search doesn't stop there. You also need to know how the operator will treat you after a successful bet; in other words, how quickly will they issue your payout.
Reputable bookmakers boast a fast payout speed. Although same-day payout may not be possible on some occasions, they shouldn't make you wait longer than a few days before you get your money. Any longer, and the transaction becomes nerve-wracking and borderline questionable.
Of course, you won't know this information first-hand until after you've made a winning bet. The best way to learn this information is by reading online reviews. Bettors are always eager to share whether a particular bookmaker pays quickly, so you can use this information to your advantage. The last thing you want is to wait for several weeks just to get paid, especially after doing what seemed to be thorough research.
Customer Support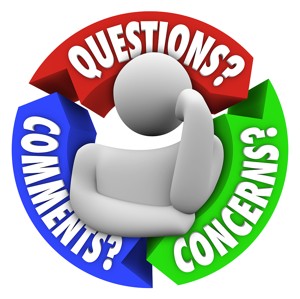 Many people forget that customer support exists for bookmakers, but you shouldn't. After all, they're the first people you talk to in case of any problems. If your bet didn't register correctly or there's a mistake in your payout, a quick chat with that bookmaker's customer support team should sort the problem out. Unresponsive or unhelpful customer support can quickly turn an enjoyable betting experience into an agonising ordeal.
Just like payout speed, online reviews are the best way to learn about a bookmaker's customer support quality. If they have terrible customer support, you'll see people mention this problem a lot, especially in lower-rated negative reviews. Conversely, players will praise their customer support in their glowing reviews if the customer support is helpful.
Remember that customer support is not limited to betting and payout problems. They can also assist with other technical issues, such as in-app features not working or website components not loading correctly. Although it's more of a technical support issue, their response to such problems will tell you how serious they are with the upkeep of their website and mobile app.
Final Thoughts
Seven features may not seem like a lot when examining potential bookmakers, but really, they're all you need. Every bookmaker has a feature or two that sets them apart from the rest, but they're usually secondary qualities. They're meant to thrill and retain current players instead of attracting new ones.
The next time you're in the market for a new bookmaker, evaluate them using the seven features listed above. This will help ensure that you don't miss anything and that you end up with a trustworthy and reputable site to use for as long as you may need. With a thorough examination and a clear list of priorities, you are sure to find the right one while avoiding any potential headaches.